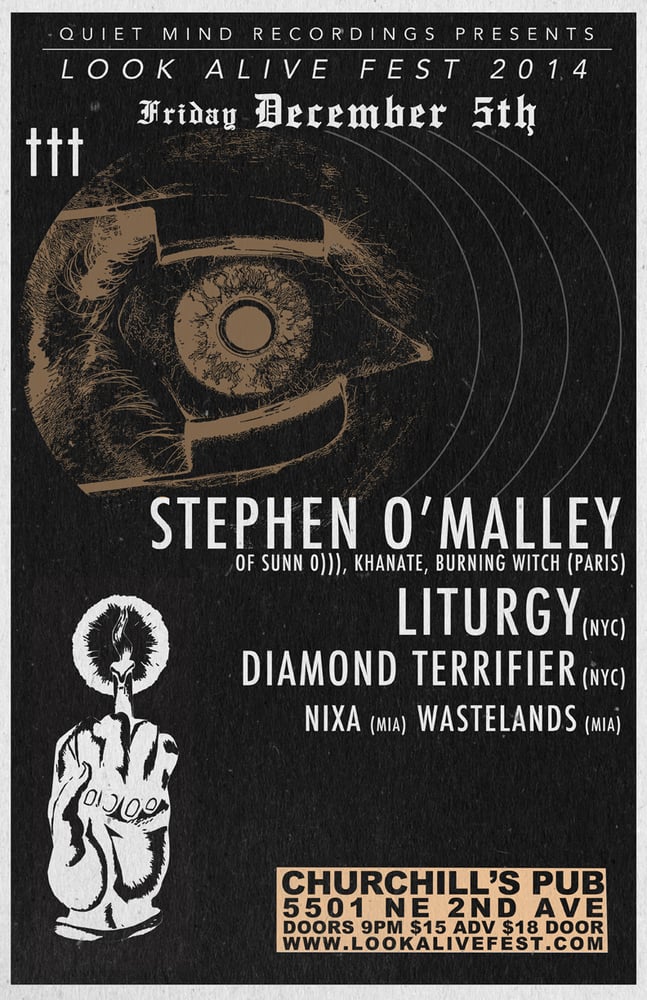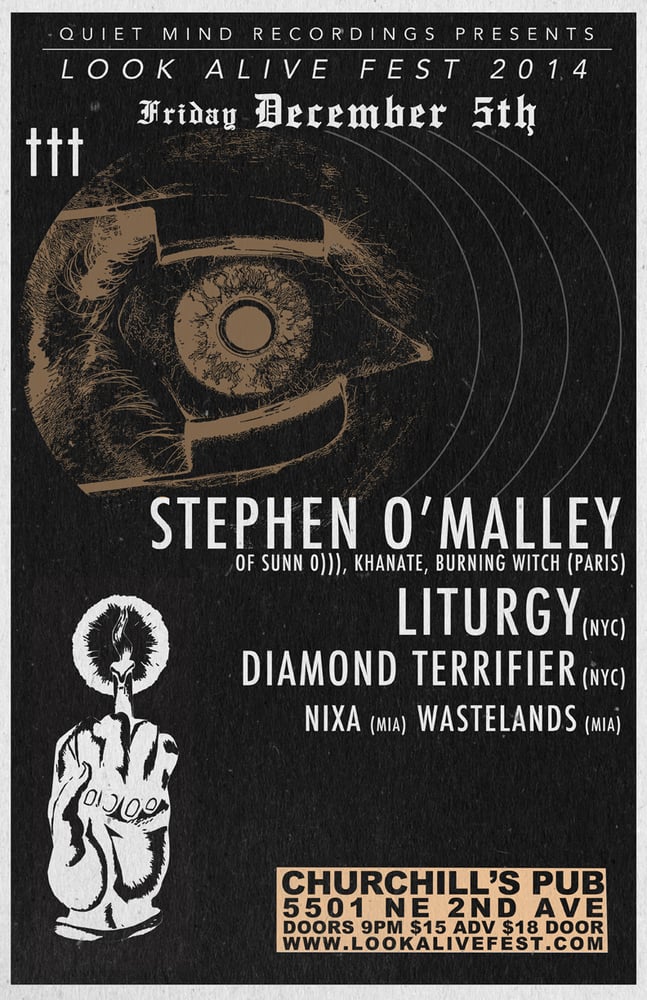 Look Alive Fest ft. SOMA from Sunn O))), Liturgy, Diamond Terrifier, Nixa, Wastelands
$15.00 / Sold Out
Tickets are available at Will Call. Please bring a valid ID and the credit card used to purchase tickets to the door for verification.
Stephen O'Malley (Paris)
SOMA from SUNN O))), Burning Witch
http://ideologic.org/
Liturgy (NYC)
Thrill Jockey / Full Band Performance
https://www.facebook.com/liturgynybm
Diamond Terrifier (NYC)
Terrible Records / Northern Spy
http://www.diamondterrifier.com/
Nixa (MIA)
Gloom from the north, sludge from the swamp
http://nixaband.bandcamp.com/
Wastelands (MIA)
Psychedelic garage-punk rippers
http://wastelands1.bandcamp.com/
Churchill's Pub
Doors 9PM
$15 Adv / $18 Door
Tix: http://quietmindrecordings.bigcartel.com/product/look-alive-fest
Look Alive Fest is honored to welcome Stephen O'Malley, a/k/a SOMA, to Miami for a rare stateside performance of his solo work. O'Malley is a founding member of legendary drone metal projects SUNN O))) and Burning Witch. His body of work features collaborations with several venerable artists, including Scott Walker, Merzbow, Boris, Keiji Haino, Nurse With Wound, Justin Broadrick (Godflesh), Oren Ambarchi, and many others. O'Malley was featured in the 2012 Whitney Biennial. He currently resides in Paris, France.